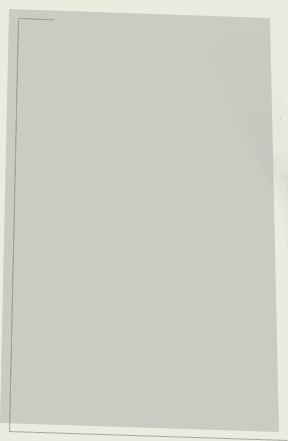 Tracklisting
01 . Isaac Roling - Blues 17
02 . Isaac Roling - Shoulder Blade
03 . Ismo & The Food - The World May Be Sad But We're Ismo & The Food
04 . Ismo & The Food - Friends 4Ever [ mp3 ]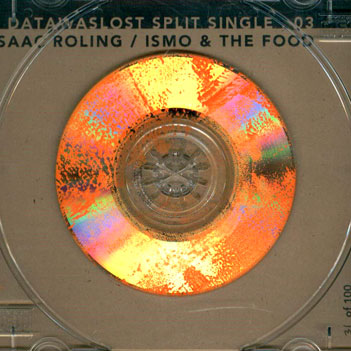 Isaac Roling / Ismo & The Food : Datawaslost Split Single.03
DWL032 . Released January 2003 . Add To Cart : $3
Description
Electronic soundscapes from Isaac Roling and A Secret Safe mastermind Pat Campbell, now a member of Floatation Walls.
Reviews
What is Secret Safe? If you caught the buzz about "Magic Lamp", their amazing submission to the recent Datawaslost compilation, you probably think that hyper, heartfelt Electronica is their thing. Judging by the over-the-top experimentation at their live debut last month, you could conclude they are a tight, Post Rock-directed Noise ensemble. And if you stumbled upon any of the homemade Secret Safe releases over the past year, including the Ismo & The Food Summer 2K2 disc, you might think it is Rick Wakeman composing video game scores.

I have to commend Datawaslost for introducing a host of young bands, for the most part, usually lo-fi-style projects. These artists get better and more accessible with every release, and this series is a nice way to introduce fans to some excellent artists. The fact that they're all from the same place is a side note, really, one that speaks very well for Cincinnati. I'll look forward to hearing more in this series.

- Delusions of Adequacy . August 3, 2003

A Cincinnati label called DATAWASLOST has dropped a ton of stuff on me in the past month including the beginnings of a new split single series still early enough for you to hop on board and collect'em all. Two bands adorn each volume with the music being released on a mini-disc CD-R. These mini CD-Rs are detrimental to MOST CD players except those of which you have topop the CD directly onto the spindle. You try any other form of CD player, like the tray kind or a car stereo type one and bam! It will proly screw the thing up. Theres no explanation of this anywhere on the packaging either. No 'how to' or nothing!!! Its just something you have to figure out on your own. Which is fine with me. In todays modern society, everything is becoming more and more CONVENIENT. We, the downtrodden; and yes, you are DOWNTRODDEN too -- no matter how you think your fucking above it -- have to do whats in our power to embrace such concepts as IN-CONVENIENCE. DATAWASLOST got my attention with their CD compilation called BUILDING a while back and I been keeping an eye on them ever since. They have become one of my favorite local labels here lately. Well with this CD single series, they have a hold of something that is pretty damn interesting..
© two thousand ~ twenty . datawaslost