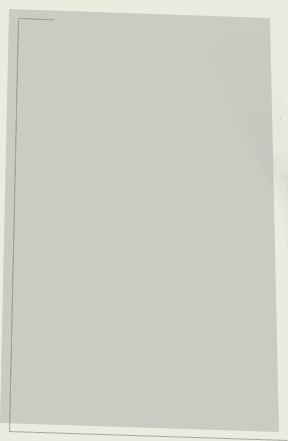 Tracklisting
01 . Morals Galore - Say Thanks
02 . Morals Galore - Super-Callous Blues [ mp3 ]
03 . Minor Leagues - Super Grass [ mp3 ]
04 . Minor Leagues - To Distraction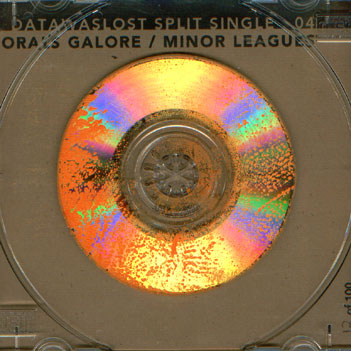 Morals Galore / Minor Leagues : Datawaslost Split Single.04
DWL033 . Released August 2003 . Add To Cart : $3
Description
Four new songs from Cincinnati indiepop favorites. Number 4 in our split single series, handcrafted and limited to 100 copies.
Reviews
Morals Galore and The Minor Leagues are two of the best new Indie Rock bands gaining momentum in the area right now, giving hope that the local music scene is in really good shape for the future. MG's 'Say Thanks' exhibits the band's potent brand of bustling, whirling guitars and keyboards, with the kind of jubilant Pop exultation that would give Ben Kweller a run for his tattered cardigan sweater. As The Minor Leagues morph from studio project to a full band, their sound seems to get more expansive and creative. The Leagues' 'Super Grass' has less to do with the BritPop band the title alludes to and more to do with the new Pop underground led by bands like Beulah (though with a bit more eccentricity), with skip beats, left-field electro-quirks and orchestrated melodic and harmonic dynamics that have a blissfully disorienting effect.

I have to commend Datawaslost for introducing a host of young bands, for the most part, usually lo-fi-style projects. These artists get better and more accessible with every release, and this series is a nice way to introduce fans to some excellent artists. The fact that they're all from the same place is a side note, really, one that speaks very well for Cincinnati. I'll look forward to hearing more in this series.

- Delusions of Adequacy . August 3, 2003

A Cincinnati label called DATAWASLOST has dropped a ton of stuff on me in the past month including the beginnings of a new split single series still early enough for you to hop on board and collect'em all. Two bands adorn each volume with the music being released on a mini-disc CD-R. These mini CD-Rs are detrimental to MOST CD players except those of which you have topop the CD directly onto the spindle. You try any other form of CD player, like the tray kind or a car stereo type one and bam! It will proly screw the thing up. Theres no explanation of this anywhere on the packaging either. No 'how to' or nothing!!! Its just something you have to figure out on your own. Which is fine with me. In todays modern society, everything is becoming more and more CONVIENENT. We, the downtrodden; and yes, you are DOWNTRODDEN too -- no matter how you think your fucking above it -- have to do whats in our power to embrace such concepts as IN-CONVENIENCE. DATAWASLOST got my attention with their CD compilation called BUILDING a while back and I been keeping an eye on them ever since. They have become one of my favorite local labels here lately. Well with this CD single series, they have a hold of something that is pretty damn interesting..
© two thousand ~ twenty . datawaslost