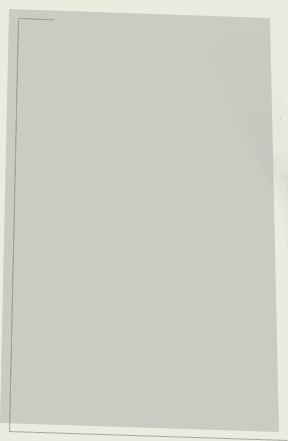 Tracklisting
01 . The Year Without A Summer [ mp3 ]
02 . Maya Blue


Bonus Tracks
(appear on CD Version, out on 75orLess Records)

03 . How To Be (You, You're Awesome Remix)
04 . Can't (Superaction80 Remix)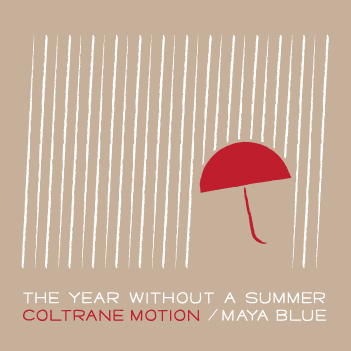 Coltrane Motion : The Year Without A Summer b/w Maya Blue 7"
DWL050 (7") / 75OL-063 (CD) . Released March 24 2009
Add to Cart : $5 . iTunes Music Store . eMusic
Description
The first 7" from Coltrane Motion, two-and-a-half minutes of frentic synth noise, backed with a thick, fuzzed out slab of shoegazer drone-pop. Farfisa, harmonium, and mellotron shimmer and swirl around a raucous mess of drum loops and guitar, smothering a couple pure pop gems in a sea of distortion. Michael and Matt fulfill their usual duties in this electronic duo, with GD Mills from Fuck Knights filling in on drums. On color vinyl with hand-numbered screenprinted jackets, and a high-quality MP3 download code for all four tracks.

CD version out on 75orLess Records, with two bonus remixes of tracks from Songs About Music by You, You're Awesome and Superaction80.
Reviews
A band's popular appeal is usually discernible from its singles, but b-sides usually say a bit more about the its depth. For Chicago-based duo Coltrane Motion (nope, no jazz here, i'm afraid), it's the b-side to their upcoming 7" single that speaks loudest for the sound the band stands for. In contrast to more well-known contemporaries in the dance rock scene (read: DFA), Coltrane Motion relies a whole lot more on shoegaze and digs deep to remind us of how dancey noise can be too. With 'Maya Blue', the band provides a perfect balance of hazy guitars, simple harmonies and a slower beat that still manages to force you out of your seat somehow. With this track, the haze has been let out of the room for the great outdoors, and it's never felt more refreshing.

Coltrane Motion, however, are careful not to fall in line with Velvet Underground disciples like the Jesus and the Mary Chan and The Magnetic Fields, by pumping up the fucking fun quotient to 11, keeping the bouncy rhythm sections fast, and giving ample space for both the innocent and the haunting to invade their songs.

This Chicago duo, comprised of Michael Bond on synth and vocal duty and Matt Dennewitz on guitars, have more dancey hooks and rock swagger than they know what to do with. Their latest 7" single "Maya Blue/The Year Without Summer" boasts two solid documents of their jangle drenched sound that is their first record out put since 2007's Songs About Music. "The Year Without Summer" splashes along happily as a wail of guitar drone tips the synth riffs back and forth to sound almost off key, transforming what could be a standard summer anthem into a day spent at the beach after sniffing glue. "Maya Blue" shuffles along beautifully with cymbals crashing and a quiet tambourine efficiently keeping time. The wall of guitar noise is still there, but maintains its pitch through the spacey guitar coda that leads the song out in the closing seconds..

It's exciting to see a young band stroll into town with with a set of tracks that I wouldn't mind blasting from my car stereo in June, especially after this Pittsburgh winter doesn't seem to end quick enough. And even while the cover of their latest single looks like it could have easily been an alternative record sleeve for A Love Supreme, Coltrane Motion make music that is a far cry from cool jazz. With a sound that illuminates like rich, melancholic sunshine, this Chicago duo sing loud enough for a year without summer to have at least one heatwave.

"The Year Without a Summer" is fairly classic Coltrane Motion, with a dissonant mix of Dennewitz's creative guitar, churning organ/synths and epileptically propulsive beats. Bond's nasal, distorted voice is an acquired taste, but within the lo-fi bombast of songs like "Summer," it's hard to imagine any other vocalist being nearly as fitting. Side B's "Maya Blue" is a hypnotic blend of organ drone and faint and hazy melodies, like early Dandy Warhols with the energy levels pushing the needle into the red.

The group's live show is highly recommended, as Bond and Dennewitz make like a sonic Tasmanian Devil whenever they take over a stage. You'll sweat or be sweated on. And you'll like it.

"Maya Blue" drones. Absolutely and completely. This is literally the definition of droning. Listen to the first three seconds. Sounds like a drone to me. But underneath the cymbal clatter and the feedback and organ wail is a perfect pop song. The layered backing vocals carry the melody up delicately to the little high note in the chorus, which is just great. And the washes of guitar sound at the end are aces.

Itís a rare trick, but the song manages to sound like it's never in a hurry to get anywhere, yet the listener never feels bored along the way (AKA the key to great drone pop). Trust me, that is not easy to pull off. I love autumn as a season for accentuating pop music. And great autumn music, for me, needs to be subtle but not dull; sad but still warm. And this song meets all of those requirements perfectly.

© two thousand ~ twenty . datawaslost