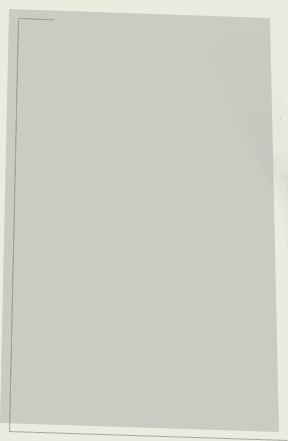 Tracklisting
01 . City on a Hill
02 . Ghost Maps [ mp3 ]
03 . Smoke
04 . Sister
05 . Lucky Girls
06 . Secret Codes [ mp3 ]
07 . Please Don't Throw My Love Away [ mp3 ]
08 . Weekends are the Worst
09 . 1985 Forever
10 . Home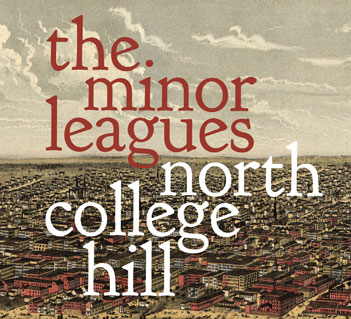 The Minor Leagues : North College Hill
DWL056 . Released January 31, 2012
Add to Cart : $10 . iTunes Music Store . eMusic
Description
'North College Hill' is the new album from The Minor Leagues, the latest in a string of releases from the Cincinnati seven-piece to pair stinging melancholy with insidiously catchy melodies. The Leagues' last two records covered the end of a relationship and the end of the world in overblown concept-album fashion, and this new album continues the streak with ten songs of bittersweet rust-pop about North College Hill, lead singer Ben Walpole's crumbling Midwestern hometown. The band paints a baroque portrait of the neighborhood-as-history, detailing childhood memories in a faded palette of strings, bells, and guitar jangle.

The entire record delights in nostalgia, with Brill Building arrangements filtered through the drive and sing-along choruses of 90s Brit-pop, all set against a backdrop of lush instrumentation. Beginning as an attempt to capture a certain place, North College Hill becomes more about holding on to lost time, with nods to 19th-century flu outbreaks, Nell Freudenberger, and Falco along the way. And while the band's past work has earned them comparisons to recent popsmiths like Belle & Sebastian and The New Pornographers, their charm, witty lyricism and ear for detail continue to set them apart from the rest.
Reviews
The Minor Leagues' last two albums dealt with concepts like the end of a relationship and the end of the world. Have they cheered up for their latest effort? On the evidence of this track, Secret Codes - no, they haven't. But that doesn't matter. As long as they pump out new music of this quality they can feel however the fuck they please.

© two thousand ~ twenty . datawaslost